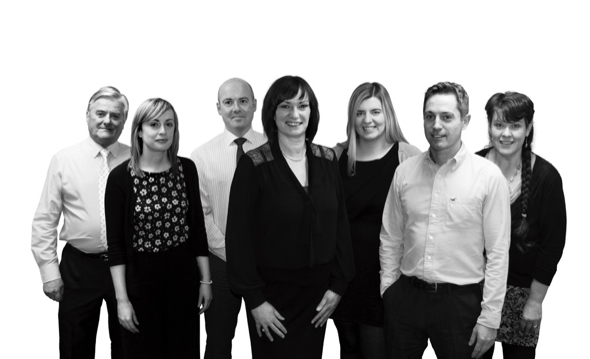 We listen to our customers, understand their requirements and manage their expectations.
The MSO Customer Services team is dedicated to and know their customers. The sense of pride in satisfying customers' requirements on a daily basis is evidenced in the manner by which we have developed and retained close working relationships with customers, many who have been with us for a number of years.
The MSO Customer Services team are also part of the customers' team and can be relied upon to look after even the smallest detail.
We place trust in our relationship with you, we ask you to do the same.
Customer Services Team, L - R: Des Bloomer, Christine Morgan,
Jude Gavin, Heather Myles, Jane Megarry, Philip Young, Janine Ramsey.